Leland L. Seese, Sr. (Lee)
From Donnell Seese and Trail Blazer records
Lee was born June 11, 1924, in Seattle, Washington, and grew up in the Rainier Valley area. He attended John Muir Elementary School, Franklin High School, Whitman College, and received a BA Degree in Economics and Business from the University of Washington in March 1949. He served in the U.S. Coast Guard from 12/26/42 to 10/5/45 and served 25 months in Alaska and the Aleutians as a Signalman.
Lee joined the Trail Blazers in January 1954. Lee was with the Trail Blazers for 16 years and held the office of President in 1963. Lee participated in 56 Trail Blazer stocking and survey trips from 1954 to 1975. He had a break in his membership when his job with Boeing took him to Southern California in March 1961. He returned in June 1962 and was active in the organization until again his job with Boeing required extensive travel. So, he officially left the Trail Blazers organization in 1979. Lee loved the outdoors, the backpacking and planting fish in the high mountain lakes and steelhead fishing. He thoroughly enjoyed the camaraderie of his fellow Trail Blazers and was sad when that chapter of his life came to an end.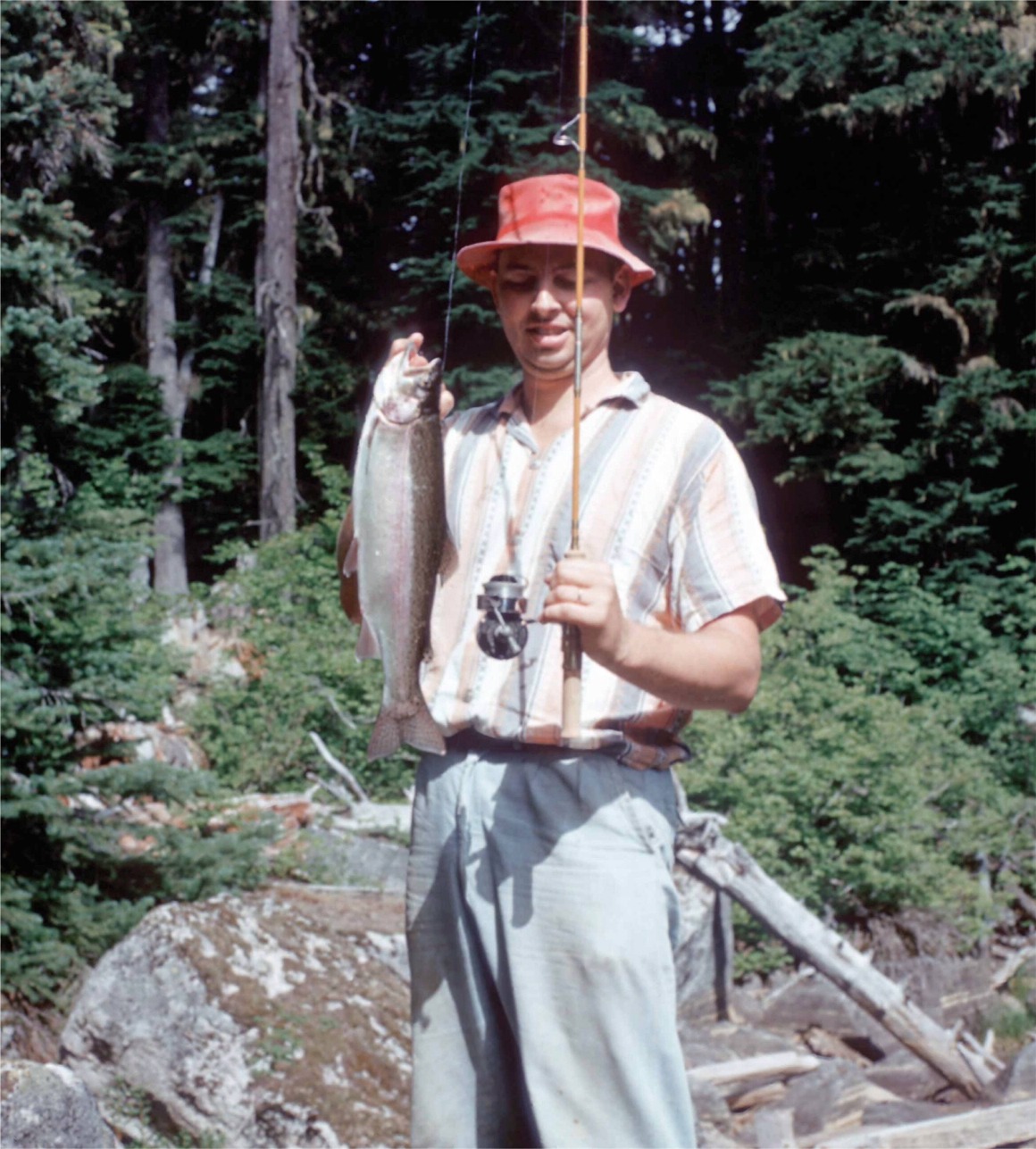 At Boeing, Lee was a Contract Administrator responsible for negotiating contracts for the sale of airplanes. He saw the world at Boeing's expense. He traveled everywhere except Australia and Hawaii, and many times would be gone from home three weeks out of the month. Lee retired from Boeing in February 1988 after 35 years company service.
Lee loved participating in all types of sports - baseball, football, swimming, snorkeling, basketball, and golf and had a passion for snow skiing. He was a Ski Instructor for 32 years. Lee and his wife, Donnell, traveled considerably to various ski areas (skiing over 55 different areas), cruising to Alaska, the Caribbean, Panama Canal and Tahiti, annual visits to Kona, Hawaii, and paddlewheeling on the Mississippi River.
Lee has three children (2 daughters and 1 son). One daughter is a schoolteacher, one daughter is a school counselor, and the son is a Minister at Mt. Baker Park Presbyterian Church. They all live in the Seattle area. Currently, there are 5 grandchildren. Lee's son (Leland Jr) also participated in five Trail Blazer trips.
In November 1999, Lee's life changed forever. He was diagnosed as having ALS (Lou Gehrig's Disease). He no longer is able to do all the things he loves, but has wonderful memories and is content knowing he lived a rewarding life.
Lee passed away from complications of Lou Gehrig's Disease May 2, 2003.